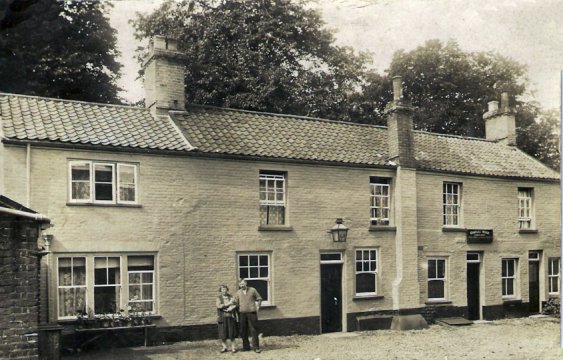 c1932 image thanks to Morris Hedge.
Described as Freehold property in 1847 - Land Tax £1
Damaged by enemy action 31.12.1942
A provisional licence was granted to S&P 09.05.1951 for a new house to be built on the Millfield Estate. A condition was that the licence of the Cock was to be surrendered upon the new house opening. Although the provisional licence was renewed 02.02.1953 the new house was never built.

51 barrels of beer sold in the final year of trading.
Closure confirmed 2nd February 1966 at S&P Property Rationalisation Committee Meeting on `Agreed uneconomic closures'.

The licence registers give date of closure as
28th June 1966.
Licence not renewed 1970.
Reopened as the Cockerel Tearooms c1980