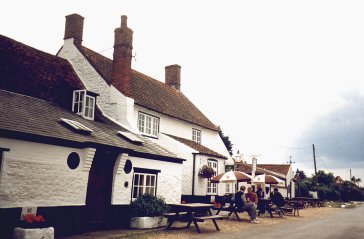 1996
Said to date from 15thC
First licence recorded 1700
Penny In The Hole played here to at least the 1950's
The local version of the game allowed players to have 13 throws in turn.
`Holed' pennies being subtracted from the next turn.
First one to hole all 13 being the winner..... of an egg.
The other players having to put a penny in the Blind Charity box.
One of only 18 Norfolk public houses recommended by the Egon Ronay pub guide of 1969.
"A house that does well by not pretending to offer anything more than good beer and cheerful company".

Offered for sale by the administrators of Horatio Inns Limited, April 2015.