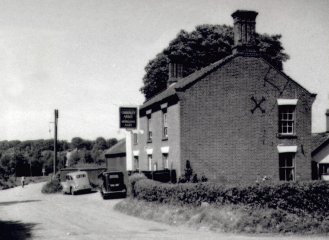 c1955

Appears as WOODHOUSE's ARMS (Lot 15) in sale of St Martins Brewery as advertised 11th October 1794 and as Lot No 14 in sale of John Day's Brewery 9th May 1795
First found as a Beerhouse, the KIMBERLEY ARMS in 1866 when Mr. Spinks applied for a full licence - Refused.

All the Well-manufactured Household Furniture &c., of Mr. John Spinks was to be Sold by Auction Monday 8th October 1894.

Advertised October 1882 - To Let.
With large Garden, Stable, &c...
Apply to Morgans & Co., Brewers, Norwich.
Morgans sales 1960 given as
54 barrels of beer
5 spirits.