Licensees :
-
JAMES BARTON
1667
-
JOHN THORPE
barber
1760 - 1764
RICHARD MILLER
1806 - 1807
Mrs MILLER widow
1810
THOMAS TURNER
& shoemaker
1822 - 1842
ROBERT HERON HOWES
& coal merchant
(Robert HARVEY Howes 1856)
Age 49 in 1851
1845 - 1859
ELIZABETH HOWES
by 1861
WALTER BURROWS
31.12.1879
ESTHER BURROWS
05.05.1891
WILLIAM HOWARD
07.02.1899
ROBERT MARSHALL
18.06.1901
AMELIA MARSHALL
05.04.1905
HERBERT BIRBECK BLACKMORE
13.06.1905
JOHN ANDREWS
09.10.1906
Convicted 21.11.1908 of being open out of hours.
Fine £2 plus 7/- costs or 14 days detention
SOPHIA ANDREWS
12.01.1915
Convicted 24.03.1917 of allowing consumption out of hours.
Fine 30/- or 13 days detention.
Convicted 24.01.1920 of allowing consumption out of hours.
Fine £1 or 13 days detention.
CAREY KITTLE
22.06.1920
LILY KITTLE
15.11.1938
ARTHUR WALTER LARKE
05.04.1939
ROGER EDWARD CAWDRON
07.02.1972
.MARTIN JARVIS WEBSTER &
VANESSA WEBSTER
21.02.1978
RICHARD ALAN WALTER GREY
11.01.1983
BERNARD RATTY
11.02.1986
COLIN CLIVE BURGESS &
PHILOMENIA BURGESS
14.10.1986
COLIN BURGESS
(died 30-10-2002, age 61)
06.10.1994
RITA McCLUSKEY
Dec. 2000
Robert Heron Howes was born 23.06.1800 in Wymondham.
He married Elizabeth Thurling 24.12.1822.
Elizabeth was born 05.05.1805
Thanks to David Culley for the update 26.10.2003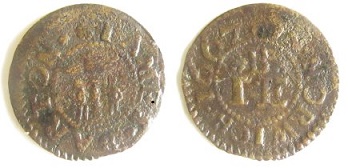 James Barton token of 1667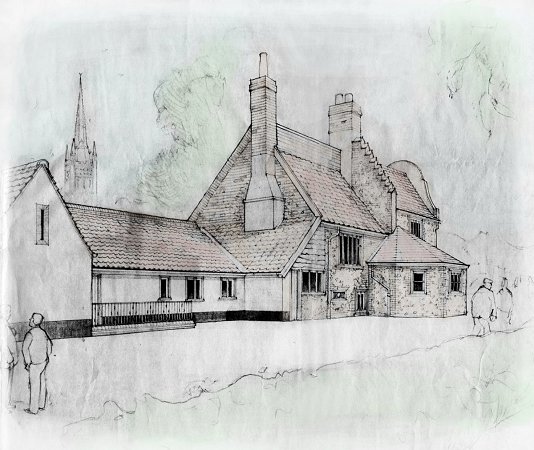 Building dates back to 1249.

Built by monks, it is said, around a well dating from Saxon times.
Used for the purpose of brewing beer.

One of 36 Norwich houses opened for the reception of Voters in the interest of Mr. Windham and Mr. Coke on election day Thursday 13th November 1806.
The name of the Hundred for which the house was appropriated was to be displayed at each house.


Address also as Tabernacle Row and Tabernacle Street, Chapel Street 1810.

Landlady Elizabeth Howes is reputed to have been responsible for smuggling contraband liquor from Great Yarmouth, hidden in shipments of sand.

Offered to let by Youngs, Crawshay & Youngs Ltd
in the Norwich Mercury of 20th January 1904
` At an early date.....Good stabling and yard. Full licence.'

The renewal of licence was opposed by the Chief Constable at the licensing session held Thursday 9th February 1905. It was said that the house stood some 10 yards back from the road and in the early hours was shut off by large locked gates, preventing proper police supervision.
The house was said to stand 90 yards away from the next nearest licensed house and was frequented by employees from the local timber yard and gas works. The owners said that there had been no complaint about the situation of the house in the past hundred years.
It was undertaken not to lock the gates and the licence was renewed.


At the 1908 Sessions, as reported in the Norfolk Chronicle of 8th February 1908 the police said that there were 3 other licensed houses within 200 yards and that the house stood back from the roadway and was difficult to supervise. The police added that it was a very old house and inconvenient. It was pointed out that gates that had been cause for previous police complaint had been removed and that the house was a pleasant old fashioned one....and its accommodation and conveniences were sufficient for the neighbourhood requirements.

Again the house survived, by the unanimous decision of the Bench.

Beerhouse in 1937

In 1971 this was the last house in Norwich selling `beer from the wood'
The first bar was installed in the house in 1973.