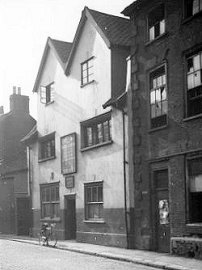 05.03.1936
Images by George Plunkett - shown by permission - Copyright © G.A.F.Plunkett 2002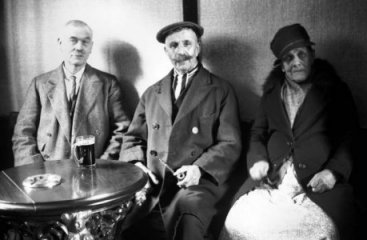 Landlord Albert Thrower (Extreme left) with 2 customers.
A photograph by George Plunkett, taken in 1939.
A reward was offered 23rd October 1708 for information regarding the loss of White Bags, containing two pairs of shoes, a new hat, a pair of stockings, six shirts, a pair of Plush Breeches and several other things, which was the lone by one John Smith, a stout man of about 30 years of age, in a white suit of cloth clothes with mohair buttons, and a brown wig. Mr. Marsham at the Marlborough, St Edmund or Mr. Durand at Pockthorpe would give a handsome reward for their recovery.
Music and singing licence granted Saturday 5th April 1941

Closed 08.05.1969 under Watney Mann (East Anglia) Ltd.
House No. 424 on 1845 Magistrates list