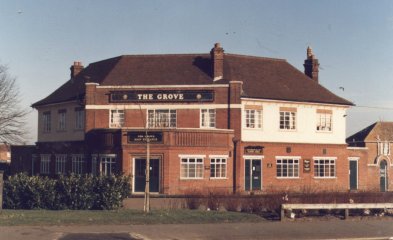 February 1988
- Thanks to Barry Wilkinson.
Licence of the
CELLAR HOUSE
, Pockthorpe transferred to these premises 10.05.1938
However S&P records state that the house opened 09.05.1938.
The City Of Norwich Plan, 1945 made comment on the design
and especially queried the "Large and unattended waste in front."
Offered For Sale May 1990 - £160,000, leasehold

Closed Monday 6th July 2009.
Damaged by fire shortly after.

Future uncertain.

Plans announced December 2012 to demolish and build 10 houses and 4 flats on site.

Plans approved 2013 for site redevelopment.