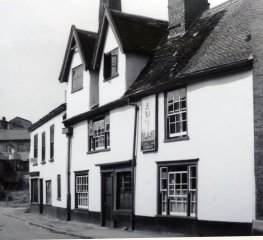 Address also as Calvert Street and as at St. Georges.
The `Dirty Shirt Club' met here during the 1800's.
It seems that this was a `Gossip Club' whose members smoked through churchwarden pipes, but this was not perhaps unusual at the time.
As used by John Crome according to a brochure produced by Youngs, Crawshay & Youngs in celebration of the 1937 Coronation.
Damaged by enemy action 27/29.03.1942 and again 05.09.1942.
Bullards advised the magistrates by letter dated 26.06.1963 that the premises had been closed (17.06.1963).
The licence was dropped June 1963.