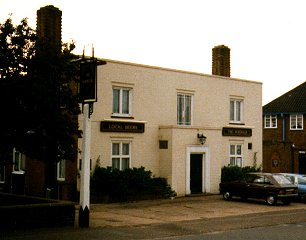 1984
Address as Church Path in 1836.
Peafield, Lakenham in 1845
Trafalgar Street 1850
Church Street in 1861.
Full licence granted Tuesday 25th August 1868 to John Saddler.
The annual cage bird show was held here Monday 22nd October 1906. Special prizes were awarded for the best clear yellow, the best clear buff and the best crest.
35 Southwell Road in 1890 & 1901
47 Southwell Road by 1912.
Rebuilt late 1930's
97 Southwell Road from 1950.
Damaged by enemy action 27/29.04.1942.
Closed October 1994 and converted to a Beauticians.


House No. 533 on 1845 Magistrates list.