Licensees :
-
RICHARD STEVENSON
1828
Mrs STEPHENSON
1835
-
-
FREDERICK GOODWIN
& farmer
1865 - 1869
JOHN SCOTCHMER
1879 - 1892
-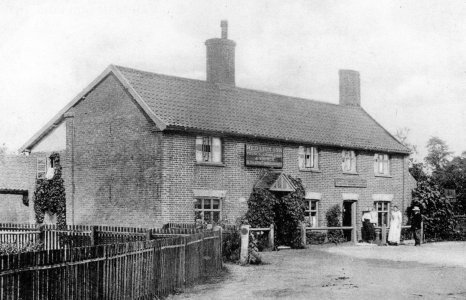 The parish of Mendham was fully contained within Suffolk by 1896.
This house believed always to have been on the Suffolk side of the border.
Lot No. V in the sale of Harleston Brewery properties 3rd July 1828.
In occupation of Richard Stevenson. Including Stables, Gig and Cart Sheds, Yards, a well planted Garden and about 3 Acres of Meadow Land.
Mrs. Stevenson, of the Red Lion, married Mr. Jennings Booty of Weybread Hall, Monday 5th October 1835.