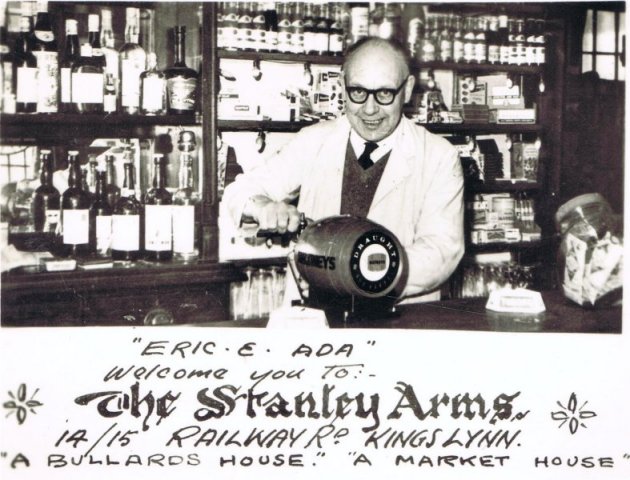 Image thanks to Andrew Duncan, ggrandson of Frank Withers, who was father of Ada Withers and landlord of the GREYFRIARS TAVERN.

22nd January 1859 - John Ely announced that he had opened the Establishment as a general Eating and Refreshment House. He provided Hot Joints from 12 till 3 o'clock on Tuesdays. The Celebrated Suffolk Ale was on sale.
Address as 15 Railway Road in Whites 1883 directory.
Market Day extension granted 1956.