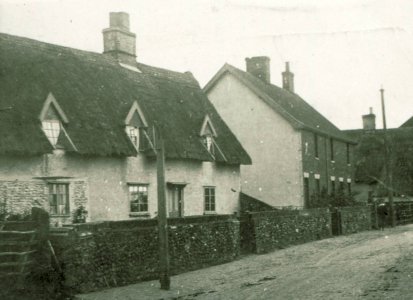 The (ex) Crown in early 1900s
Full licence granted to the Crystal Palace 3rd September 1867.
Reference 1897 as formerly being the
CRYSTAL PALACE
.
First mentioned as the
CROWN
in 1879.
Trade during the period October 1897 to 1898 was 45 barrels, with minimal spirit sales.
On Monday 18th September 1899, Messrs. Youngs & Crawshay offered to relinquish the licence of this house and that of the
WHITE HORSE
at Attleborough, in exchange for a licence for a new house near Attleborough Station. The magistrates required a third house to be included in the exchange, the
CASTLE
beerhouse, Attleborough. The applicants respectfully declined to give up three houses.
Closure 11th October 1900 agreed Friday 29th September 1899 in consideration of a new licence for the
STATION HOTEL
, Attleborough.