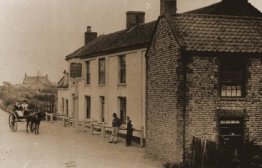 c1910
Address also given as Whimpwell Street.
Advertised 6th April 1805 To Be Sold.
With Out-buildings, Land, Garden and Appurtenances thereto belonging. In the occupation of George Maddle.
Part of the estate of the bankrupt William Colk, the majority of which was to be sold by auction 28th June 1853.
This house, along with the
DOG
and
MAIDS HEAD
at North Walsham were valued at a total of £850, however the Swan was not mentioned in the actual auction details. (Sold privately?)
Licence not renewed 7th February 1972.