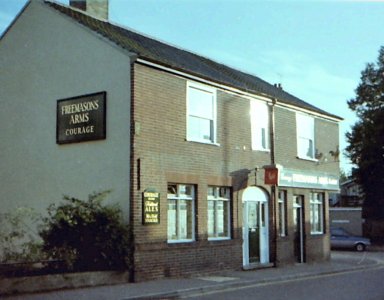 1984
Original house was situated in Hobart Place.
Rebuilt in 1800's on what is today Hall Road, with a Smoke Room later added in approximately the same position as the original house.
A meeting of the Society of the Friends of the People took place at the
FREEMASONS TAVERN
, Saturday 15th March 1794. Colonel Macleod M.P. being in the Chair. The Pamphlet `Peace and Reform against War and Corruption' was unanimously recommended by the Society for perusal.
Address as Lakenham Hall Road in 1839,
City Road in 1845 and as
Southwell Road in 1854.
Offered To Let October 1873 - Apply Morgans & Co., King Street Old Brewery, Norwich.