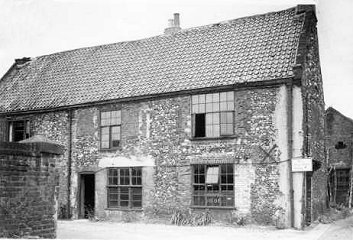 08.07.1937
Image by George Plunkett - shown by permission - Copyright © G.A.F.Plunkett 2002
The original Orchard Gardens.
Thomas Jarman announced November 1857 that the American Circus Company had been Engaged for the Winter Season, opening on 20th November.
Richard Macklay of the Orchard Gardens attended the "All England " Exhibition of Canaries and British and Foreign Cage Birds as recorded in the Hampshire Advertiser, 10th December 1859.
For Sale by Auction Wednesday 14th June 1865 with frontage of 97 feet to Heigham Street and Garden and piece of Pasture Land to the rear, altogether about 228 Rods.
For sale by Auction Tuesday 14th May 1867 with about Six Acres of Land.
To be sold by order of the Representatives of the late Mr. Daniel Armes.
The
ORCHARD GARDENS
to 1884.
Premises reconstructed on part of the same site 1883.
Removal of licence to new premises declared final 17.06.1884.
Sign changed from ORCHARD GARDENS to ORCHARD TAVERN at time of new premises opening.

William Wilkins(1902 - 1911) `Went in for betting' and was given notice by S&P.
Part of the site was taken for road widening in 1932 and the house was rebuilt.
House destroyed by enemy action 27th April 1942.
(Further damaged 29.04.1942 and 01.05.1942)
Temporary wooden building erected and opened 5th June 1945.



The `hut' August 1956.
Albert James Brown was licensee but also ran the shoe repair business opposite, where he and his wife Maud slept since the hut had no living accommodation.
Maud ran the pub and is seen here on the left hand side.
Hut still in operation 1957 alongside the shell of the old house.

House yet again rebuilt.

In November 1989 the City Planners were to meet and discus the future of the house.
It was said that the officers felt the scheme to demolish and replace with a car showroom would help improve the appearance of the street.
At the meeting it was heard that demolition had been completed.