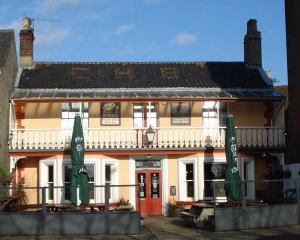 Built 1811 and sold to brewery 1813 for £800.
YARMOUTH COACH
- Offered For Sale by Auction, June 1814, unless sooner sold by Private Contract. Described as newly-erected, abutting on the turnpike road and on the road leading to the Foundry Bridge.
Known as the
YARMOUTH COACH
1830, 1845 & 1867.
Address as Foundry Road 1836 & 1854.
Foundry Bridge Road 1845.

34 Thorpe Road in 1886.
44 Thorpe Road 1904.

About 50 members of the Jolly Dogs Society met here on Monday 27th August 1866 and took their first annual trip to Postwick Grove and there partook of the good things provided by Mrs. Cattermole in her well known liberal style, which gave the greatest satisfaction.......
Had a rear entrance onto Rosary Road .
(Red & white Watneys sign still attached 1984)

Closed 1991 to July 1993.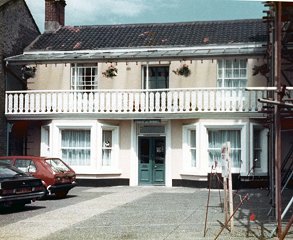 1984

Reopened July 1993 with the Chalk Hill Brewery operating from rear of premises.
A firkin of Old Tackle, left for two years to double ferment, was consumed on the weekend beginning Saturday 10th February 1996. Other ales produced at the time were Brewery Tap (ABV 3.6), Chalk Hill Best (4.2), Dreadnought (4.9) and Porter.
In 1997, along with CHB were Flint Knappers Mild (5.0) and Old Tackle (5.6) were available and up to 5 other guest beers
Winner of the Evening News `Pub of the Year Award' 2011.