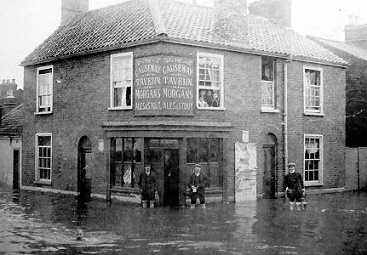 August 1912

John Reuben Pratt applied for a full licence on Tuesday 23rd August 1870. Unfortunately he had been waiting a long time and had imbibed with his brother Bonifaces. He appeared in a decidedly fresh condition. As he made his application he was stopped by the magistrates with an intimation that they had decided upon the matter. Pratt was then ordered to leave the Court. He departed in a jubilant manner, waving his hat, as if he understood that his application had been successful.
Recorded in the Licence Registers from 1888.
Full licence granted 18.07.1939 following removal from the
OSTRICH.

Morgans sales for 1960 were :-
93 barrels of beer
20 spirits.
Closed 1969 and demolished by early 1970's.